2D Animation
Do you want to convey a complex message to your target group that will stick?
Then a 2D animation is a solution. 2D animation works in every kind of video.
Tell your complex message with a 2D animation
Do you want to convey a complex message that will be remembered by your target group?
The solution: a 2D animation. In just a few minutes, you can get your message across powerfully and clearly.
With the right combination of image, text, and sound, success is guaranteed.
Slide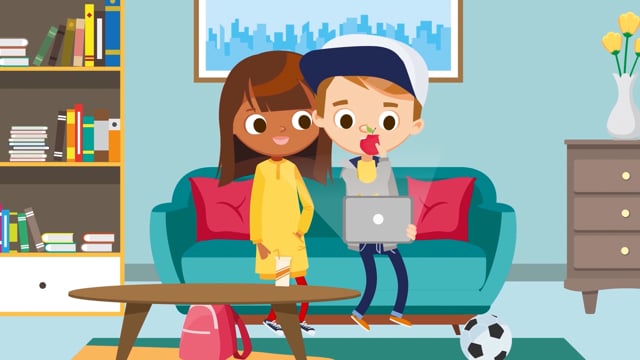 Slide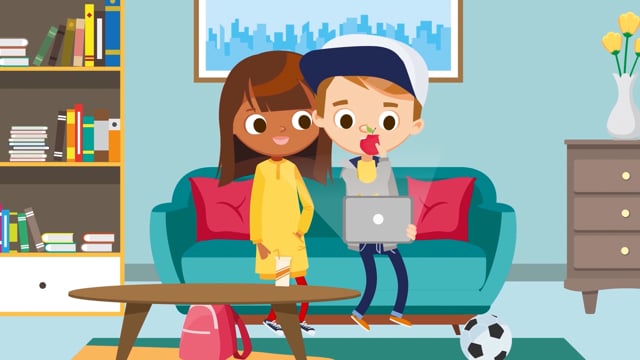 This is why our customers choose SKIPP
Goal oriented
We deliver strong storytelling content and strategy. On schedule and within budget. The goal is to make it feasible and manageable.
Flexibel
We think along with you. We move with you. From your marketing strategy with always one eye on the ball.
Complete
SKIPP offers storytelling films, animations, design and extensive expertise in strategy and online marketing.
Making a 2D animation, this is how we do it!
Do you want to create a kick-ass 2D animation that conveys a complex message your target audience will remember?
SKIPP is happy to help you! We will first plan an introductory meeting with you to get to know everything about your company.
We are curious about your message, who your target group is, and what your goals are. Only with this information we can create a strong 2D animator for you.
After that, we spar with each other about the strategy, the concept, and the design of the 2D animation.
Maybe you already noticed, we involve you in every step of the process. Because we make the video for you and you have to be satisfied.
Een 2D animatie werkt voor

ieder doeleinde
2D animatie werkt in ieder soort video. Denk aan een bedrijfsfilm, een promotievideo of een corporate video.
Zeker als je geen of slecht beeldmateriaal hebt. Beelden met slechte kwaliteit kun je namelijk makkelijk verfraaien met 2D animatie.
Bijvoorbeeld door beelden te vervormen met stilstaande of bewegende visuals of door visuals over echte beelden heen te plakken.
We maken gebruik van de stijl en kleuren van jouw bedrijf en creëren zo een unieke video die bij jouw corporate identity past.
Waarom

SKIPP?
SKIPP is een full service Creative Video Agency. Al sinds 2005 brengen wij de marketing in beweging voor MKB, marktleiders en mooie merken. Niet voor de naam en de faam, maar omdat we elkaar begrijpen en tot een hoger niveau brengen.
Onze opdrachtgevers dagen ons uit en geven ons de ruimte om te excelleren. En wij gaan verder dan welke agency dan ook om hen een resultaat te leveren waarmee zij hoge ogen gooien.
Onze passie is verhalen vertellen en geloven dat het allemaal echt begint met geweldige creatieve content. Toegevoegde waarde realiseren is wat ons team drijft. Wij zijn geen urenfabriek: wij zijn bedenkers en makers.
A 2D animation works for 

any purpose 
2D animation works in any kind of video. Think of a corporate video, a promotional video, or a corporate video.
Especially if you have no or poor quality images. Images with poor quality can easily be embellished with 2D animation.
For example, by distorting images with still or moving visuals or by pasting visuals over authentic images.
We use the style and colors of your company to create a unique video that fits your corporate identity.
Are you ready to have your 2D animation made by SKIPP?
Give us a call, we are happy to discuss the project with you!
Or fill in the contact form.
When your 2D animation is finished, we won't leave you in the lurch. We also like to think with you about the distribution of it.
We deliver the 2D animation in any format you want. This way, you can efficiently distribute it internally, online, or use it in your marketing campaigns.
Just what the purpose of your 2D animation video is, of course.
Erin Tuik
Creative Project Manager
SKIPP is a full-service Creative Video Agency. Since 2005 we've been moving marketing for SMEs, market leaders, and great brands. Not for the name and fame, but because we understand each other and take it to the next level.
Our clients challenge us and give us room to excel. And we go further than any other agency to provide them with a result they can be proud of.

Our passion is storytelling, and believes it all starts with great creative content. Creating added value is what drives our team. We're creators and makers
.
Our partners and friends
From healthcare to IT or marketing agency: we work for all kinds of different brands. These are some of our clients we often work for. 
What our happy customers

 

have to say
Our customers rate SKIPP on average with a 4,8 / 5  
Our partners are not only brands big and small, but they all have the goal to connect with their target audience and get a high return on their investment in video.
Rose Mensink
"On time delivery, messaging skills, great visual output, great collaboration, hands-on mentality, quick turnaround, that's what the guys from SKIPP bring to our rapidly expanding global business."

Danny de Gier
"What characterizes SKIPP is the agility and the commitment to do good work.
Acting quickly and responding to our wishes, which is also reflected in the quality!"
Robert Keller
"What stays with me is the feeling that a real effort was made to delve into our business.
And that the ideas that were subsequently written were completely in line. That worked very clearly and led to a really good end product."
We would love to help you develop unique, engaging brand content in the form of video and animation that increases awareness, creates support, and positions your brand successfully.
I'd love to help you out!
Robin Gatsonides
Creative Lead
+31 (0)88 141 14 14